Events
Black Light Art Exhibit
from 04 Nov 2017 to 07 Jan 2018
Light coloring darkness
Exhibition
Exibition's opening
Black Light Art: la luce che colora il buio ("Light colouring darkness")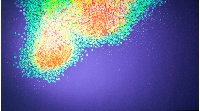 Event curators: Gisella Gellini, architect and Light Art and Light Design teacher at Scuola del Design of the Politecnico in Milan and Fabio Agrifoglio, President of the Fondazione Mario Agrifoglio.

Artists: Mario Agrifoglio, LeoNilde Carabba, Nino Alfieri, Claudio "Sek" De Luca, Nicola Evangelisti, Maria Cristiana Fioretti and Olga Serezhina.
The exhibition includes musics byl Maestro Irlando Danieli, tratte dal CD "Undae Temporis", e ispirate al tema della mostra.
The exhibition is part of "8208 - Lighting Design Festival" (4th-24th Novembre).
Info
Venue: Pinacoteca civica, via Diaz 84, Como
Free Admission
Hours
From Tuesday to Sunday 10am to 6pm
indietro