Lake Como by boat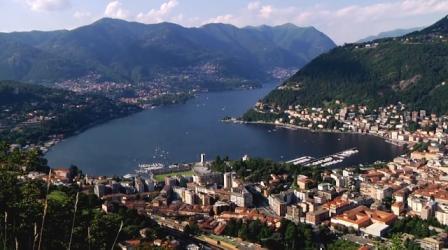 Making use of the regular service offered by Navigazione Lago di Como steamboat company, you can sail around the first branch of the lake starting from Como, with stop offs, if you wish, at Cernobbio, Moltrasio, Torno and Blevio.
The boat trip is a romantic and tranquil experience that gives visitors the opportunity to admire villages and landscapes from another perspective and view villas barely visible from road level.
Worthy of particular note at Cernobbio are Villa Erba, an architectural gem built at the end of the nineteenth century and today important as an exhibition centre, Villa d'Este, long ago the residence of Cardinal Tolomeo Gallio, now an elegant luxury hotel of world renown, and Villa Pizzo with its beautiful gardens.
At Moltrasio, on the other hand, Villa Fontanelle, years ago the residence of the Versace family and Villa Passalacqua, a neoclassical building with a beautiful Italian style garden. The village of Torno, with its picturesque harbour can also be seen from the water as can the sequence of elegant villas at Blevio, among them Villa Troubetzkoy, in Russian style. It is possible to travel around the whole Lake Como by boat.


indietro